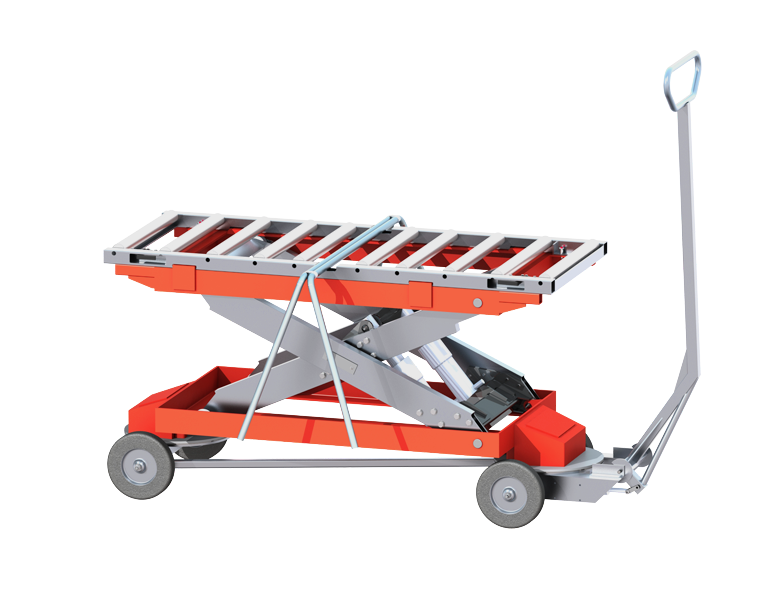 Liftroller® is a winner
Liftroller® is a winner
CEO of Wik Gruppen, Ivar Ole Wik, was awarded the 2014 Hordaland Country Invention of the Year Award for his innovative Liftroller®. He received a NOK100.000 prize for his invention. The jury recognised that the product solves the common challenge in the construction industry of getting goods into buildings under construction. With help from Liftroller®, goods can be hoisted up to a window space via crane, then rolled safely and efficiently into the building. There is far less risk of damage to both people and the building itself.
Tested on residential projects
If everything goes according to plan, Liftroller® will be launched in February next year. Wik says: 'I'll soon get my first delivery from the factory in Poland. Then the product will be  tested by Byggmester Markhus on a housing project in Soreidepark.'
The same company has previously tested a prototype. Project leader at Byggmester Markhus, Roald Nesse, told industry news site BA: 'We are very positive about the product and believe it will be sought after in the construction industry. First and foremost, Liftroller® provides greater flexibility when it comes to unloading, and more favourable logistics at the construction site. The product is very handy and makes it easy to transport the goods to the appropriate floor, which otherwise is not always so easy when concrete slabs are in place and exterior walls are assembled.'
Since the beginning, Wik made some adjustments in conjunction with industrial designers Inventas. The founder's belief in the uniqueness and high demand for his invention continues to grow stronger. He says: 'I have received tremendously positive feedback from the market.'
A full-time job as well
He had the idea for a while but things only started to gain real momentum after a meeting at a trade show in Lillestrom, outside of Oslo, in 2011.  He explains: 'I was looking for a partner and Rogaland company Aluhak Systems AS liked the idea. It meant that I signed an agreement with them about production in Poland.' Wik is keen to point out that he owns the rights and the firm 100 per cent. 
Liftroller is patented and trademarked in 11 countries, he reveals. Actually, he says, the development of the business idea is a side project: his daily work sees Wik as a project leader at Telle Gruppen AS on Sotra, outside Bergen. As if this were not enough, the father of two has just started constructing a family house. 'I wish that there were more hours in a day', says the 33-year-old. His ambition is to start with Norway and then sell the product further afield in Europe, then worldwide. He added: 'I hope this secures pensions. I have several ideas on the table as well. I'll reveal more about them when I have more capital and more time.'

'Never happened before'
The entrepreneur says he has benefited greatly by attending 'Connect's Springboard'. It can be briefly described as a meeting arena where entrepreneurs are assisted by a multidisciplinary panel to develop business strategies. They also prepare companies for  meeting with potential investors and partners. 
The CEO of Connect for western Norway, Hege Elvestad, says that she has never witnessed anyone selling a product directly in a Springboard session before - especially before it's even launched.  'This illustrates its high potential,' says Elvestad.
Wik has also received NOK1million and advice from Innovation Norway. 'It's fantastic: they truly believed in me and have given me great help,' says Wik.