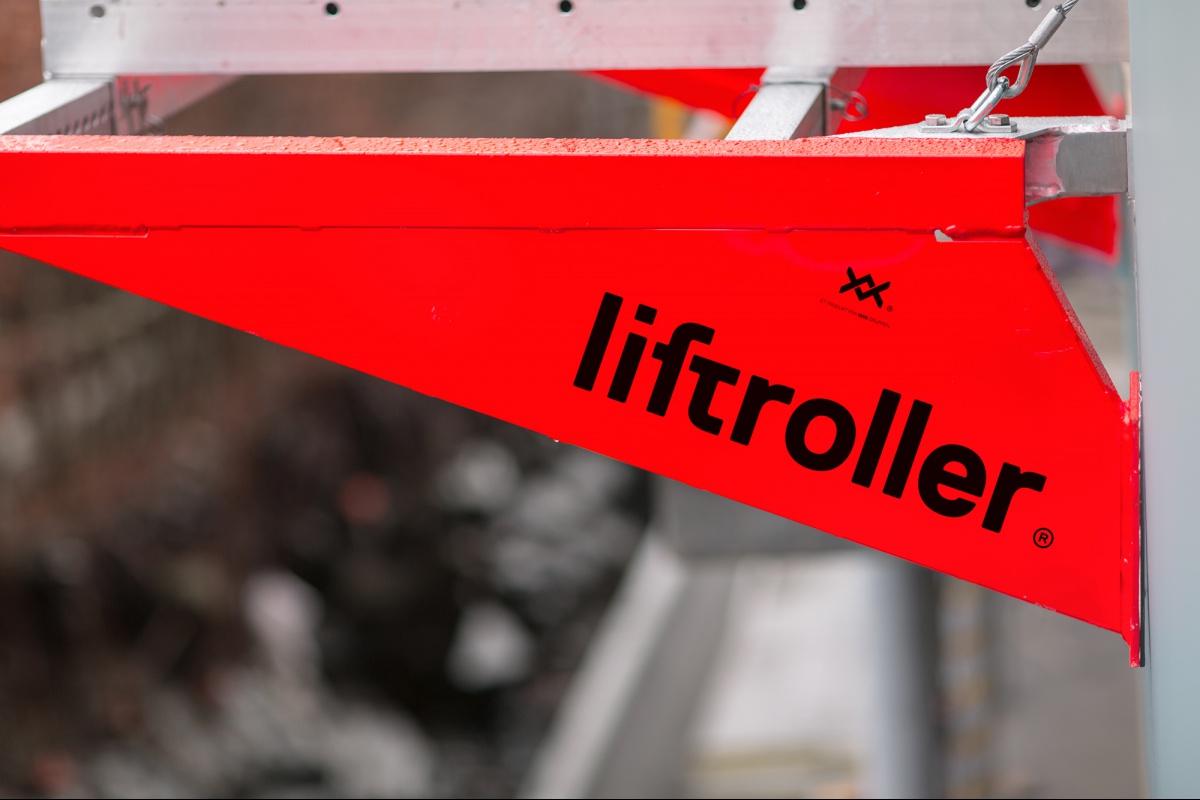 Liftroller® named invention of the year'
'It's a great honour to have been nominated and receive the prize. It was Innovation Norway who told me about the award. I was not aware that it even existed,' said Ivar Ole Wik.
The jury believes that he has solved a challenge in the construction industry with his invention: a rolling 'diving board' that can be mounted in window openings without damaging the windows. The goods are hoisted up onto the board from a crane. They can then be rolled gently into the building. This means a reduced risk of accidents and less wear on workers, goods, staircases and windows. Wik says: 'Firms will quickly see the financial benefits: numbers of employees on sick leave will go down, and it costs too much to have a crane standing. Now it will be able to complete its job much faster.'

Excerpt from Norwegian newspaper Bergens Tidene
Liftroller® will launch in February. One of the first things that Wik did was to take out a patent and trademark protection both in Norway and several other European countries. 'The road to production has been long. It will be great to send the first invoice. The bank has strong belief in me but, until now, there has only been spending. I have received very positive feedback from the market, and I've got preorders,' says the 33-year-old.
In 2011 he discovered Rogaland-based business Aluhak Systems at a trade show in Lillestrom, while construction firm Byggmester Markhus have tested a prototype on a housing project in Soreideparken. In January Wik, who still owns the firm outright, will travel to Poland to inspect the product at the factory. He gets the first example in January. He adds: 'Then I'll go straight up Soreideparken and test it out on a larger delivery of plasterboard. Once I've verified that everything is okay, it's just a case of starting mass production.'