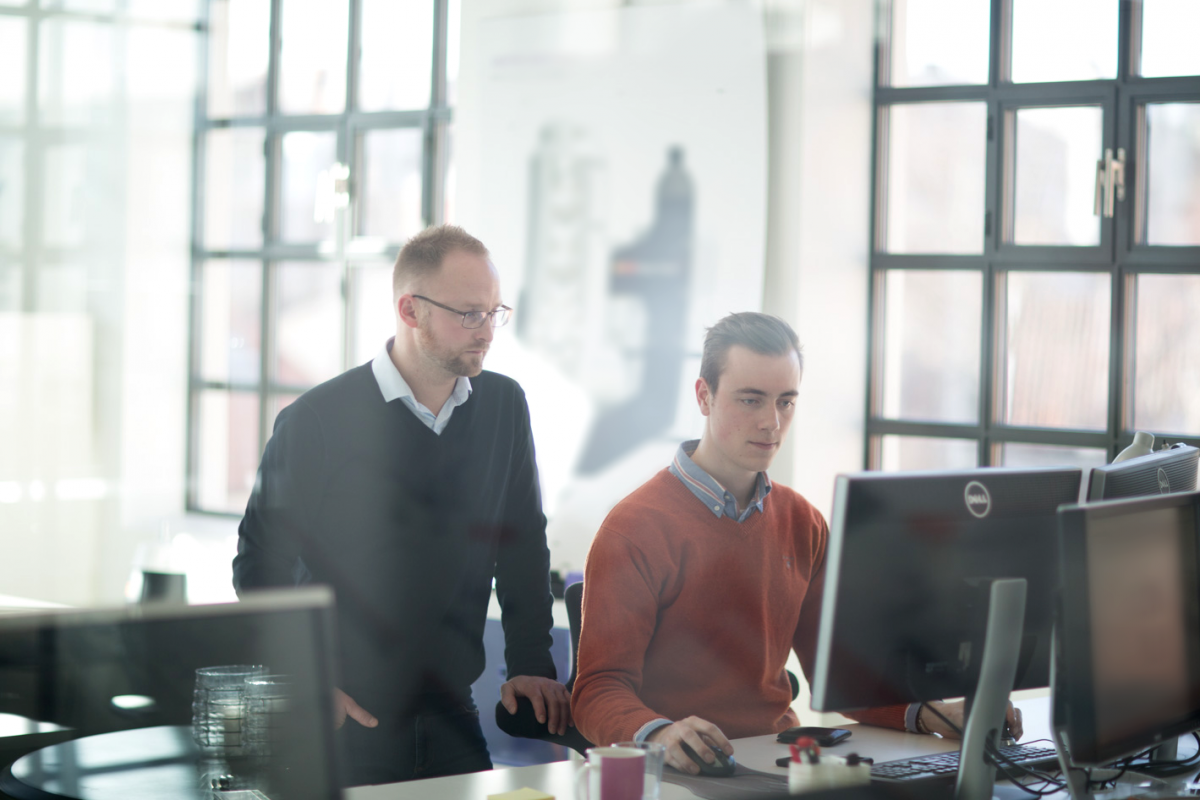 Inventas - the trusted design partner for Wik Gruppen
The prerequisites for a robust, well-functioning product are good design and a meticulous attention to detail. Wik Gruppen AS focuses on high quality, without compromise, in all aspects of its products. This was the key point that the company's CEO, Ivar Ole Wik, communicated when was looking for a strategic partner for the company's design and product development. A credible brand builds on high-quality products and good design. This is particularly true in the development of products that will be characterised by ease of use, low weight, maximum performance and high safety levels for personnel.
Inventas is Wik Gruppen's trusted partner in design and product development. This cooperation ensures Wik Gruppen has access to the best expertise and resources Norway has to offer within technical development and documentation.
'We believe that the designer's working methods are essential in the creative processes. Excellent product solutions come about as a result of the interaction between people and technology. At Inventas, designers and engineers working together create phenomenal products,' says Lynne Vasenden, general manager of Inventas in Bergen.
Inventas provides services in industrial product development and design. They develop product concepts and deliver production drawings, prototypes and graphic presentations of how the product will look when it is finished. It has more than 50 employees in offices in Trondheim, Molde, Bergen, Stavanger, Kristiansand and Oslo, serving customers across the country. Since it was established in 1997, Inventas has completed more than 1,000 projects for its ambitious customers.
Inventas employees are engineers and designers with extensive experience. They work with the best 3D-design tools. Customers include both large and small industrial enterprises, with high-tech industrial products or trendsetting consumer products. Inventas builds on the best engineering and design skills available, meaning customers will find them to be dependable experts who are both responsive and inclusive.
Ivar Ole Wik, CEO and founder of Wik Group, said: 'Inventas has done a brilliant job of developing my idea into something more than just a good idea. Product developer Magnus Rogne Myklebost has at times worked very long hours to meet deadlines and, together with the others in the office in Sandviken, introduced sound, smart and functional solutions.
'Getting Inventas on the team has ensured that all aspects of design and strength have been carefully thought out and calculated. I look forward to a long and successful partnership with Inventas and look forward to seeing the new ideas for products in the Liftroller series take shape.'